Montreux: In All It's Serenity
You know when you meet family members at reunions and everyone that lives across the world from you constantly says, "Come visit sometime!" But hardly ever can you actually take them up on that offer because flying across the ocean is not only expensive, it's also timely.
Well, the luxury of being on exchange is that I can finally take advantage of the fact that I have family all over the world that are willing to open their homes to me. I began my Switzerland trip by spending 2 and a half days with relatives in Montreux. Prior to planning a week in Switzerland, I knew I wanted to take some time to see Adil, Shamim Kaki and Amin Mama.
The closest airport to Montreux is in Geneva. From there it's about an hour train ride. Only 3 minutes into my train ride from the airport, my breath was taken away. I have never seen a country as beautiful as Switzerland.
During my first full day in Montreux, Adil took me to Chäteau De Chillion - a castle on the lake. Exploring the dungeons and high balconies of the castle was a perfect way to start my trip in Switzerland. It was definitly a unique experience.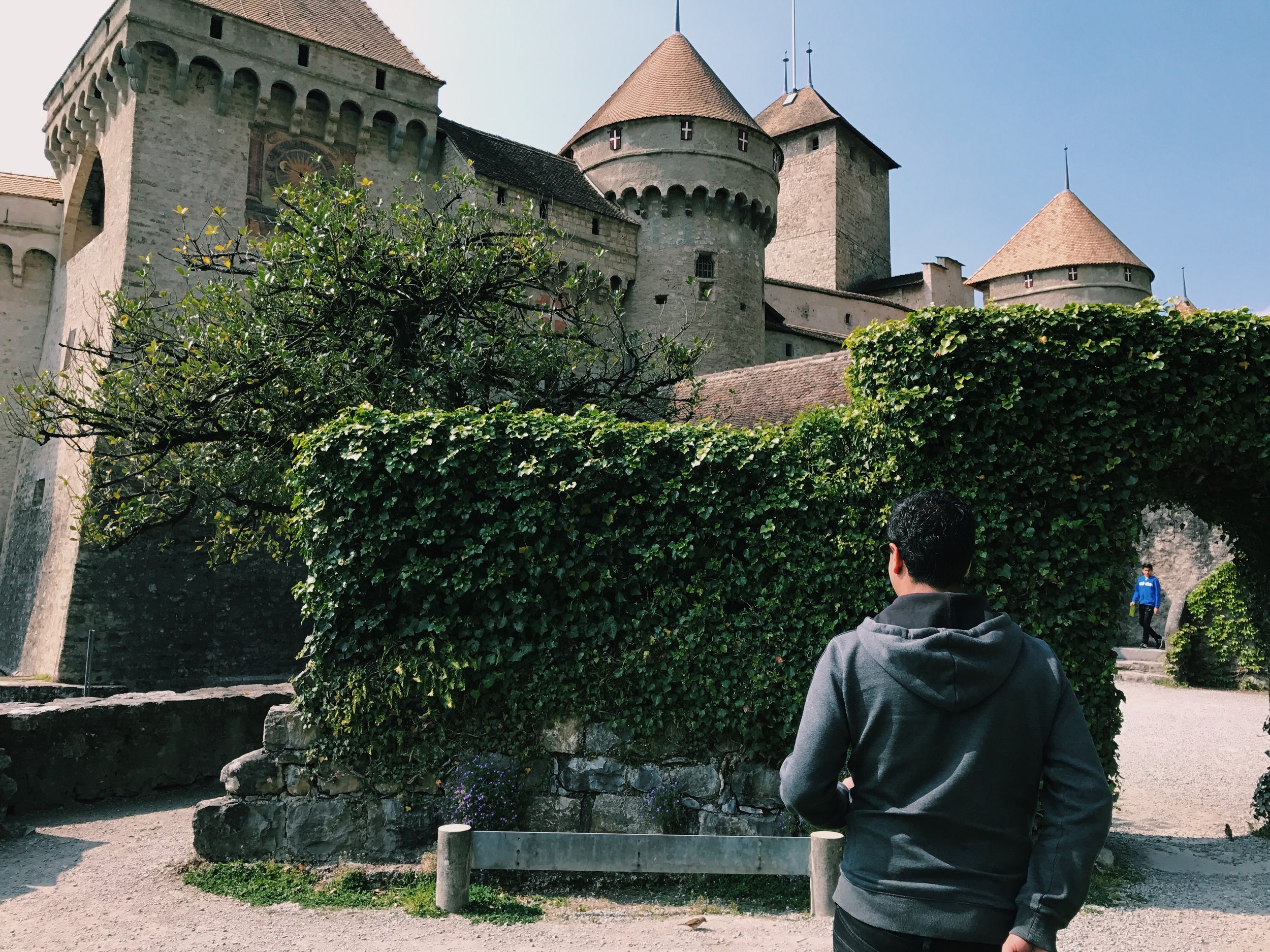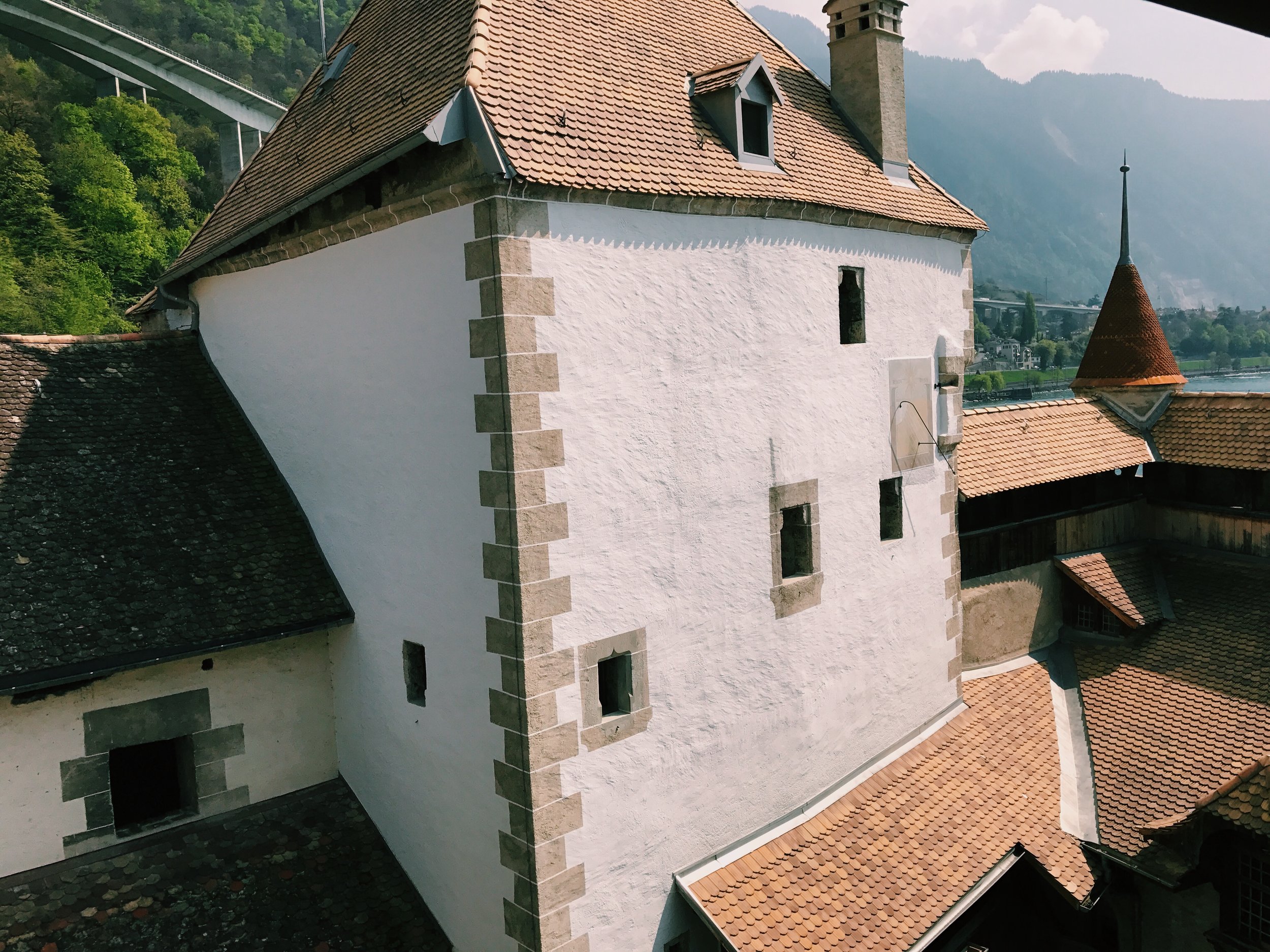 After a few hours of exploring, we enjoyed a bottle of Clos De Chillion - white wine that is barrelled and bottled at the castle.
The next day we went to Gruyères, which seemed to be a pretty touristy village. The chalets were absolutely beautiful and we had a traditional Swiss lunch full of cheese and wine.
I tried raclette for the first time and my stomach has never been as satisfied as it was that afternoon. Raclette is a common meal to have in Switzerland. You wait for a block of cheese to begin melting then you scrape each layer onto warm potatoes.
After lunch, we headed to Maison Cailler, a Swiss Chocolate Factory, where we taste tested just about every variation of chocolate we could find.
I must admit, I'm not a huge fan of chocolate. However, I made an exception for Cailler. I was extremely impressed by the quality and taste.
The rest of my time in Montreux was spent relaxing by Lake Geneva and admiring the beauty of the buildings.
The serenity of this city has me wishing I could spend weeks by the lakeside. Montreux, I will back for you!
- S.