Milan: What I Saw, Where I Stayed, What I Did
After spending five days and four nights in Milan, I've narrowed down my favourite to-dos. For starters, although Milano is beautiful, it was slightly overrated in my opinion. While there was lots to see and do, I'm not sure that I would call it 'jaw-dropping.' In comparison to other historical cities throughout Italy, it lacks character. I guess it's one of those places that you visit once just to see what the hype is about.
Factoring in my day trips to Cinque Terre and Lake Como left me with two and a half days in Milan, which was the perfect amount of time. Upon arrival, my flight was delayed by a few hours so by the time I checked into the hostel it was almost evening. I walked around along Corso Buenos Aires, which is a shopping area near the Central Station. After browsing around, I hopped on the metro to the Brera and admired the Duomo and Galleria during sunset.
Ostello Bello Grande Hostel is what made my trip to Milan extremely memorable. I have never had such an amazing hostel experience. When checking in, I was greeted with a complimentary welcome drink of my choice and shown around the building. I instantly knew I was going to love my stay.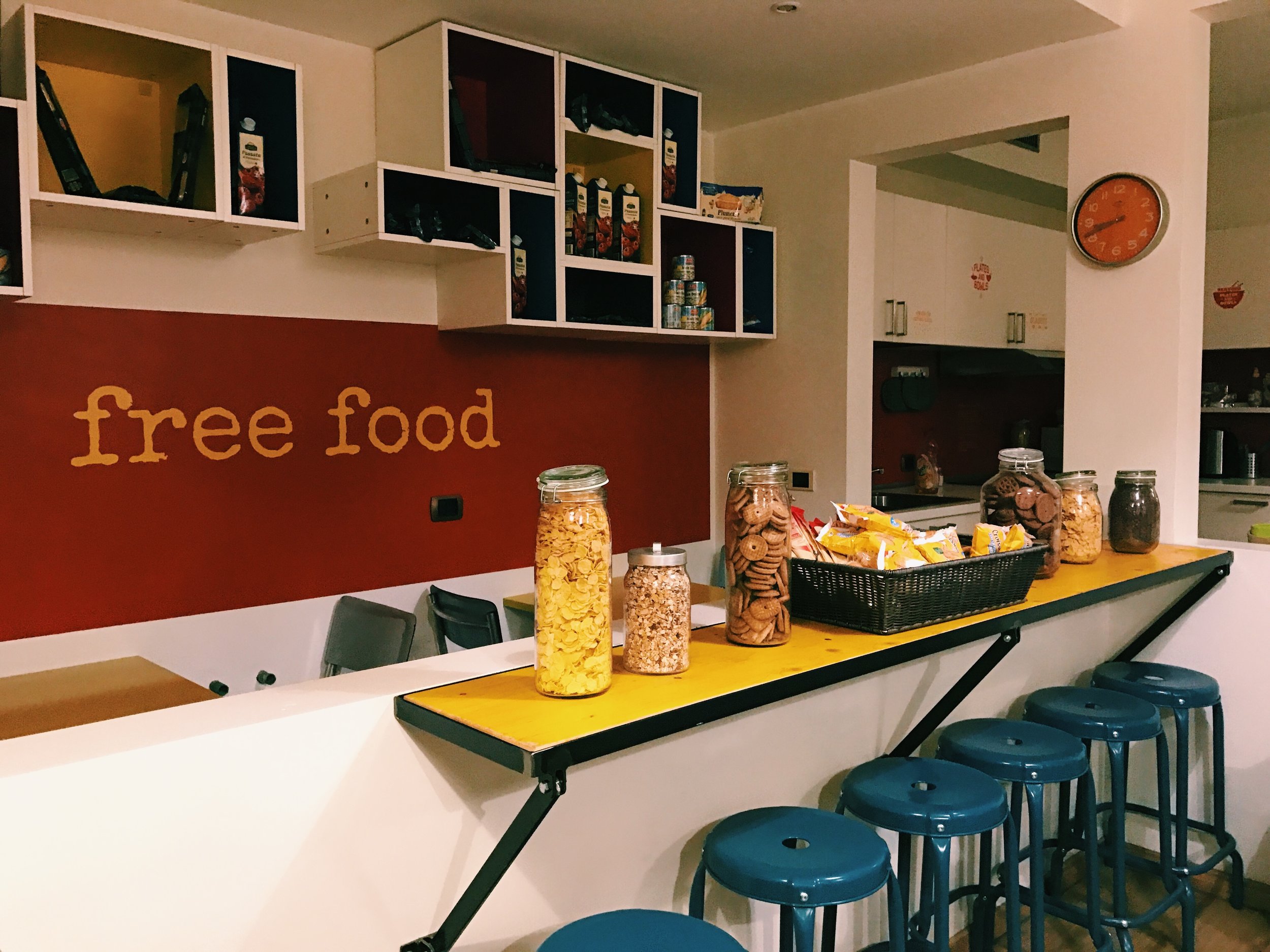 While it was a little pricer than other options in the city, it was well worth the money. Here are a few of the reasons why I highly suggest Ostello for your stay in Milan:
For starters, not only is free breakfast included but there were also free buffet-style dinners every night consisting of pizza, pasta and salad.
The rooms have private washrooms and showers rather than floor allocated ones.
When leaving for day-trips, the front desk offered wireless 4G modems so I could stay connected while exploring. (This definitely came in handy as I was a bit worried about having to pay extra for phone data while being in Italy).
There are cute hang outs all over the place including a terrace with hammocks and lounge chairs, a games room, a tv room and an outdoor patio.
The bar in the hostel is open 24 hours.
Free towels and locks.
It really did feel like home.
Of course my roommate and I did a mini photoshoot in front of the Duomo before actually climbing to the top. The tickets we purchased included entrance into the Cathedral as well as going up. Inside the Cathedral was even more beautiful than the outside. When entering, there are a few small hidden staircases leading to archaeological remains, which you should check out. Above the Duomo there are two roof top terraces where tourists lay down or take a rest to enjoy the sun and the view. The first terrace is around halfway to the top and the second one is at the the highest point of climbing the Duomo.
After climbing down the Duomo, we walked through the Galleria. It was really sunny that day so we were able to catch all the detail around the skylight. After bookmarking pictures of the Galleria for years, it felt surreal to be standing right in the centre.
Later we headed to Castello Sforzesco (a castle that houses several museums) which was absolutely stunning.
There were multiple gardens throughout the area and hundreds of people were just hanging out. We laid on the grass for a bit and watched locals play soccer and have picnics. It was a wonderful afternoon. Before sunset, we took a tram to the Naviglio Grande which is a manmade river that runs about 50km long. There are a few areas that run along the river but we only visited around Porta Ticinese. The area was laid back and unique. Artists had their work displayed, there were stalls of food and also clothing. It's a nice place to stroll through for an afternoon.
The next day, we decided to go back to the Duomo to admire it one more time before leaving. We took the metro a little ways outside the downtown area to Fondazione Prada where we checked out Bar Luce. It was a cute café with hipster vibes. There was a working juke box machine (which is free by the way!) and pinball machines. It was a mix between a trendy hangout and an old-school diner. If you check out Fondazione Prada and the contemporary art museum, definitely made time to stop by Luce.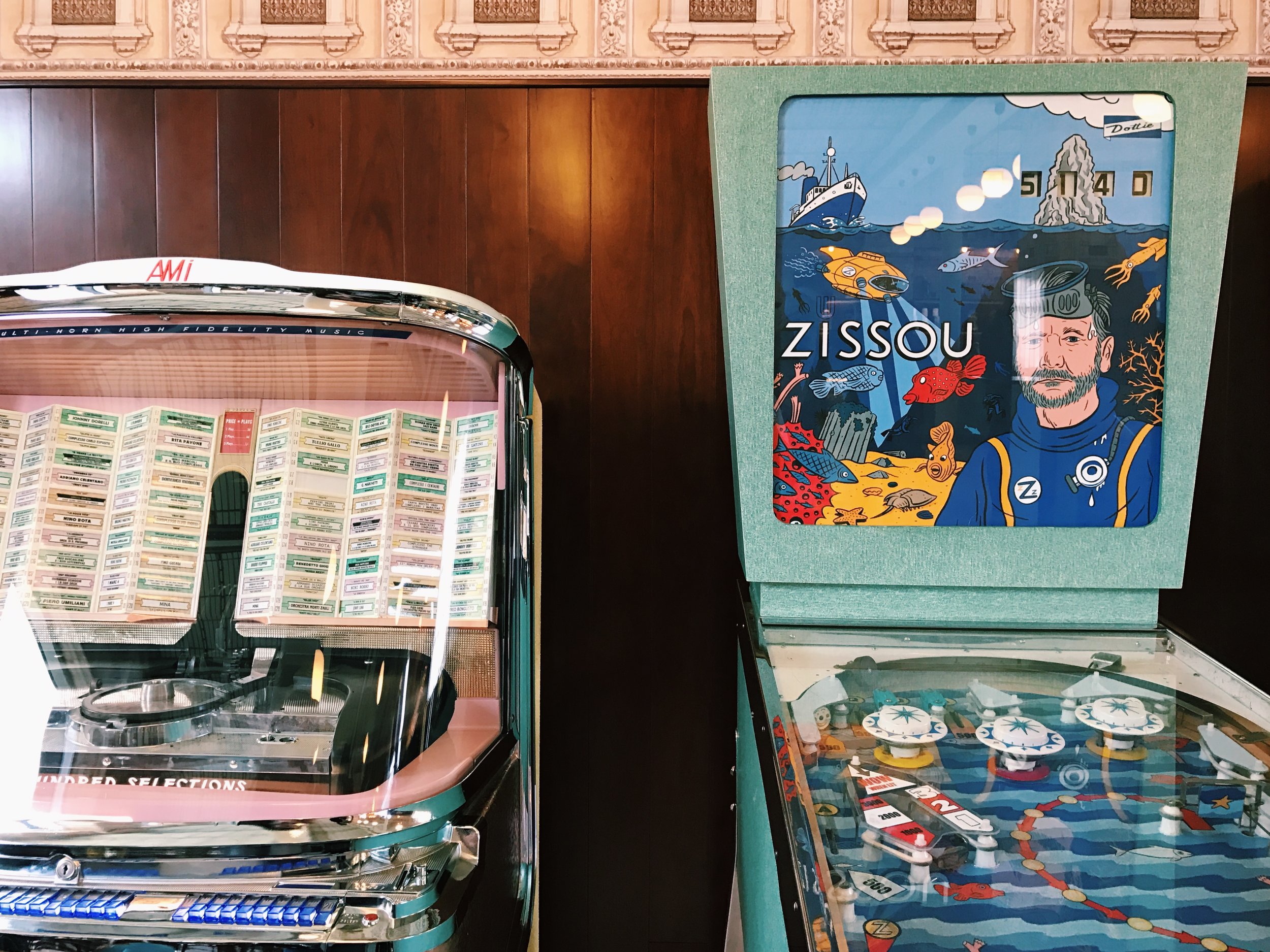 Overall, Milan is somewhere you should put on your list of places to see if you're ever in Europe. While it's not at the very top of my favourites list, it was still very enjoyable. Hope the inside scoop on my trip helps you plan out yours!
- S.