Smell The Roses
The life of an exchange student is a great mix of traveling, exploring, going out and having the time of your life...Until you get sick. It seems that there was a heavy flu floating around amongst the international students and of course, I managed to catch it. Part of moving to a new country usually means your body needs time to adjust to the weather and atmosphere. It's extremely common to catch a cold or get sick during your first month abroad. Many of my friends that are also on exchange experienced something similar.
I knew my cold would only get worse if I traveled around and left my apartment, so I decided to spend the entire week in bed. Yes, a whole WEEK. Of course I left occasionally: once for grocery shopping, once for brunch and twice for class (had to miss the rest). Ironically during this time, Utrecht was experiencing extreme high winds and hurricane warnings. Needless to say I didn't feel too bad about being on bed rest. I'm glad I didn't have anything pre-booked for this past week because travelling when sick is definitely not my forté,
Mid-week my body started to feel really lazy from being inside for so long. So aside from spending majority of my time rewatching Gilmore Girls, I finally had a chance to go to Teds, an all day brunch spot in Utrecht, roam around the city and join a gym.
One of my favourite things about strolling through Utrecht is looking at the endless amount of fresh flowers. Almost everywhere you turn, there are stalls full of beautiful arrangements. I've never seen a wider colour variety of tulips, roses and daises in my life.
People often ask why I'm so obsessed with flowers since they tend to die pretty quickly. Simple: they're pretty and smell good.
Jasmine, Janine & I have been following Teds Instagram posts since our first week of school. We made an attempt to go check it out with a group of six girls sometime in February but they couldn't accommodate us because they were full. We decided to try again and we were in luck. All three of us had the same craving for a classic eggs benny. Teds does their poached eggs on a fresh croissant - let's just say I almost ordered a second. It was the perfect portion and the fresh juices made it even better.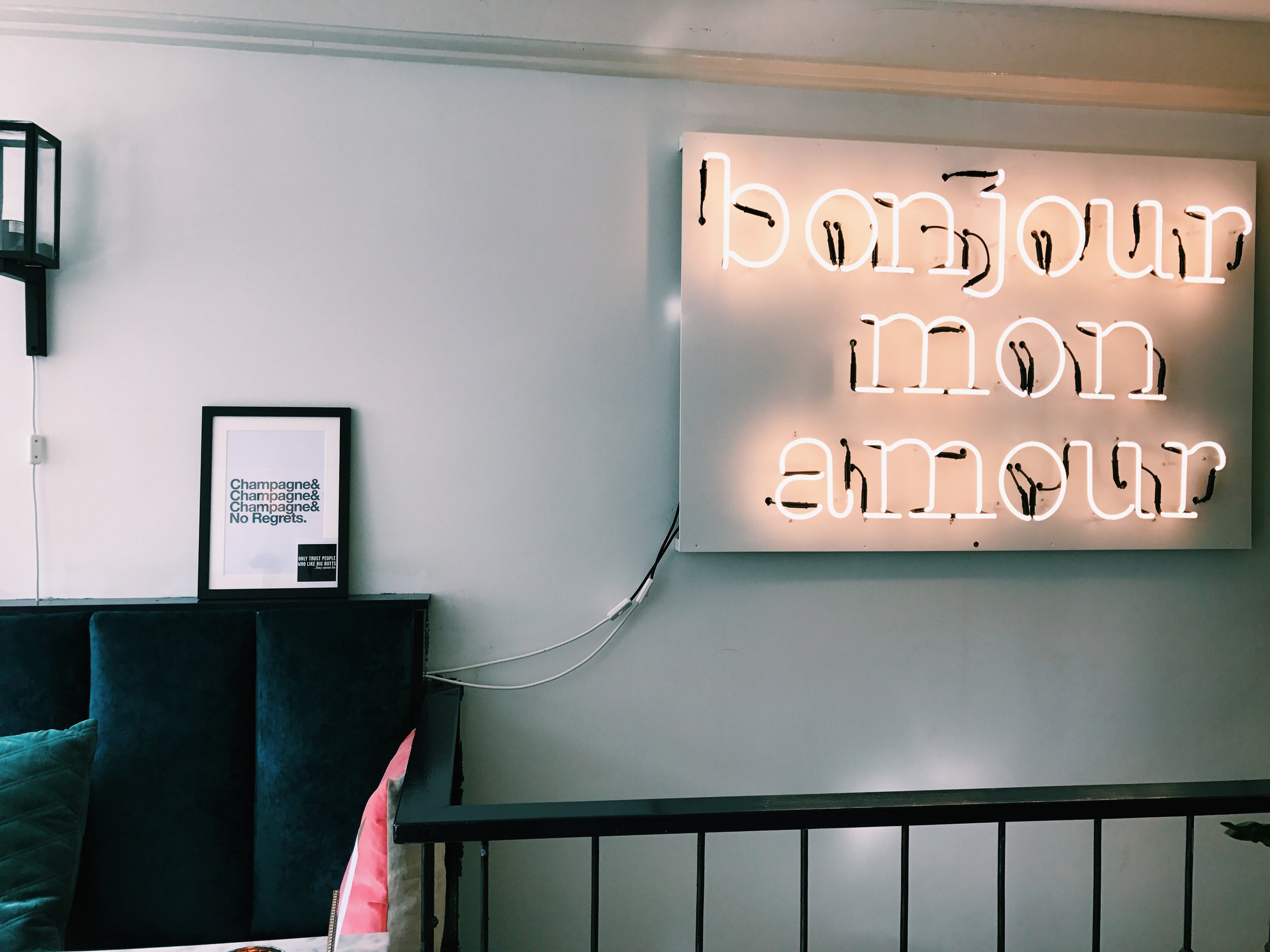 Later that day, Janine and I found our way to a nearby gym and got memberships. We had been putting it off for quite some time but I'm glad we actually got around to it.
On a brighter note, my sore throat is finally gone and I feel a lot better than I did last week. My roommate and I are tired of the gloomy weather so we're heading to Italy this Thursday for a (long) weekend. I couldn't be more excited to revisit my favourite country. Stories on Milano when I'm back!
- S.