Starting With A Bang
It's only been seven or eight days since my last post and yet there's so much to talk about! It's been a busy week to say the least but it's been filled with productivity and memories for the books. I started classes at HU, made a group of friends, booked a bunch of flights and finally checked out the night life here in Utrecht.
There are many things to write home about, but the group of girls I met is definitely at the top of the list. An orientation day was held for International students and I was overwhelmed about absolutely everything. Lets face it, although making new friends is both exciting and rewarding, it's still a shitty process no matter how many times you do it. You have to reintroduce your entire life all over again to update people that have just met you. Although I'm extremely social, I often have trouble finding girls that I mesh well with (and I'm not embarrassed to admit that). It doesn't mean I'm judgemental or have an attitude but it does mean that my interests and perspectives aren't always appreciated by other women.
To my surprise, it wasn't difficult at all. I met three fellow Canadians from the Journalism program at Carleton University and we instantly clicked as we have mutual friends and want to travel to similar places. They introduced me to a few other girls in our program: an Australian, an American and two Germans. Our group is extremely diverse and it made my nerves completely disappear to have just one conversation with my classmates. It's amazing just how much you can have in common with complete strangers that are from different ends of the world. We shared some jokes, talked a bit about our home countries and exchanged numbers. It seems simple and yet, it completely improved my entire perspective about the upcoming months. We are officially the 'yolino' squad. YOLINO = you only live in Netherlands once.
 
Having a new group of friends made my first few days at school fun and laid back. My semester is split in half: The first half being focused on European Culture and the second half on European Journalism. Right now my courses are based on European film, art, culture, etc. I'm excited to start learning about things I wouldn't typically be interested in, especially because I'll be visiting many of the countries and famous art pieces that we discuss in class.
We have a main building for Journalism here at HU, similar to back home at Ryerson. The building has many places to sit and work, places to eat and even a bar (where our professor takes us for drinks every Friday at 5pm...try and tell me that isn't awesome).
Aside from school, the 'yolino' squad obviously made it a priority to go to a few clubs and bars before the assignments start to pile on. I've never been to or heard of a "shots" bar before going to Chupito's. They have a few locations in the Netherlands and I guess it can be classified as the middle ground of a bar and club. There are no stools to sit on, but there is a small dancefloor with mainstream music blasting all night. Their speciality? Everything and anything to do with putting a twist on normal shots.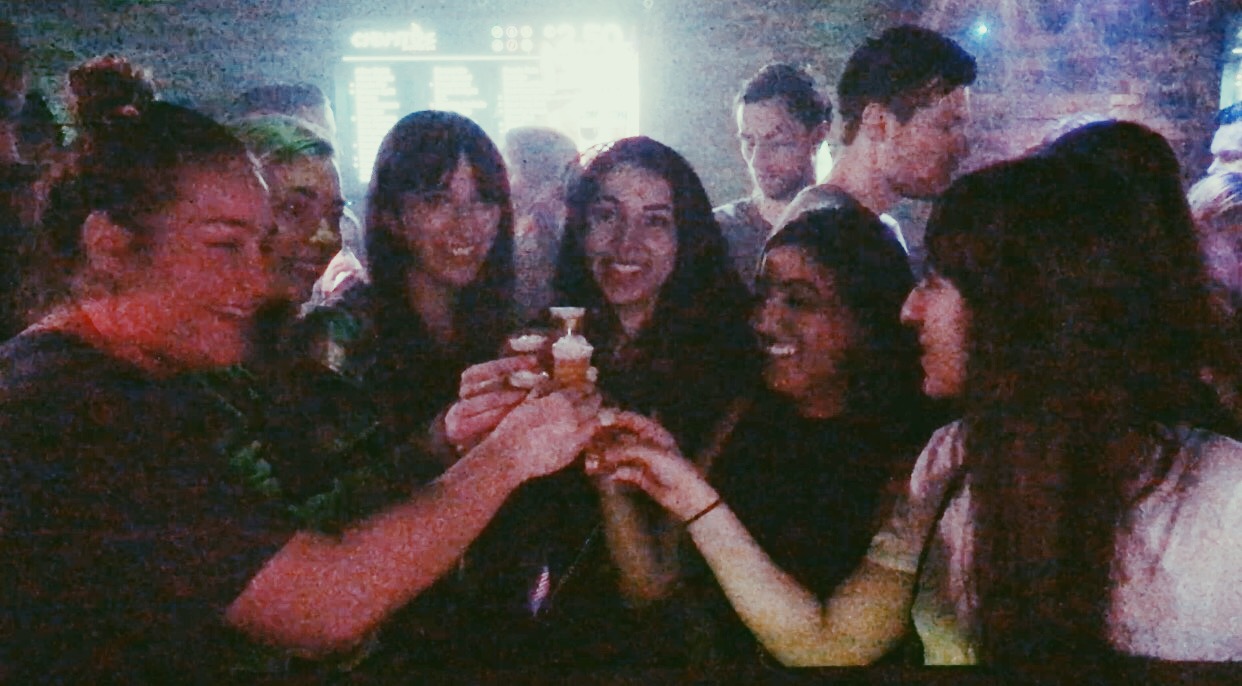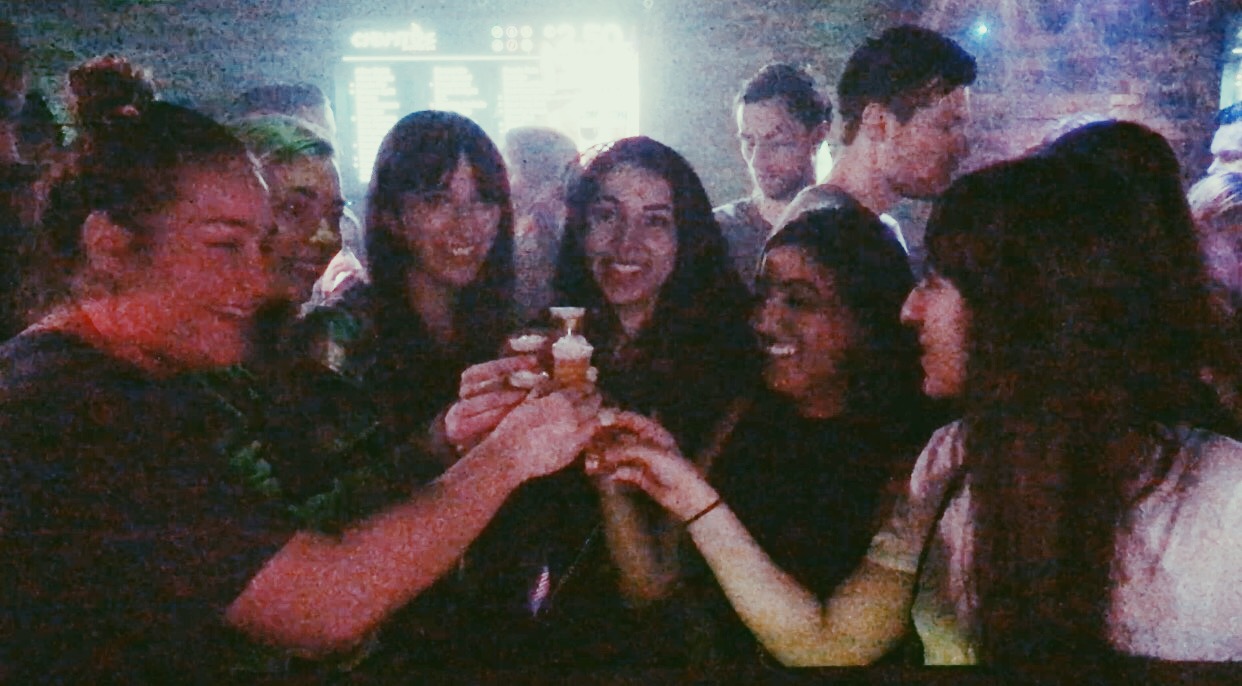 They literally set our shots on fire. It was probably the coolest thing I've ever seen at a bar.
Most of the clubs this week were taken over by international students from all over the world. There were a few events put on by ESN (Erasmus Student Network) and HU. You already know the squad & I were having a blast the second they put Drake on.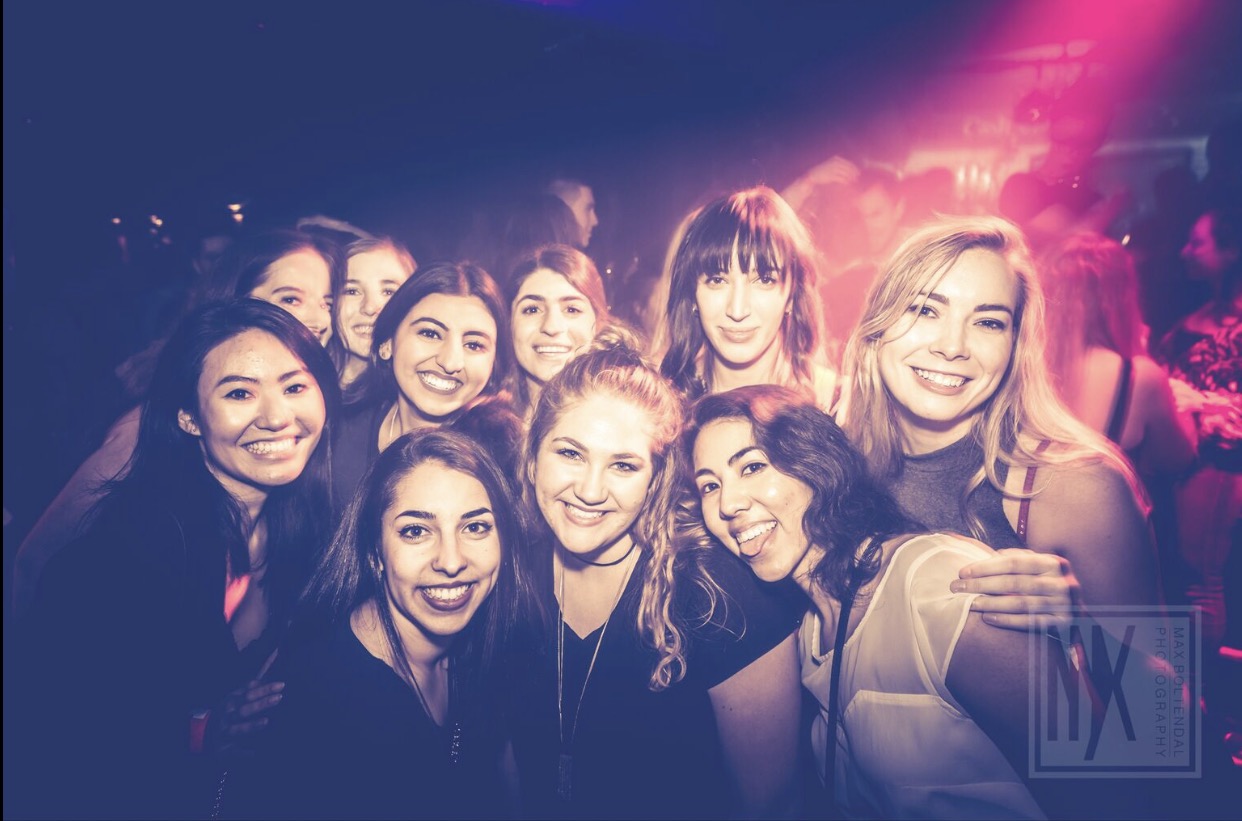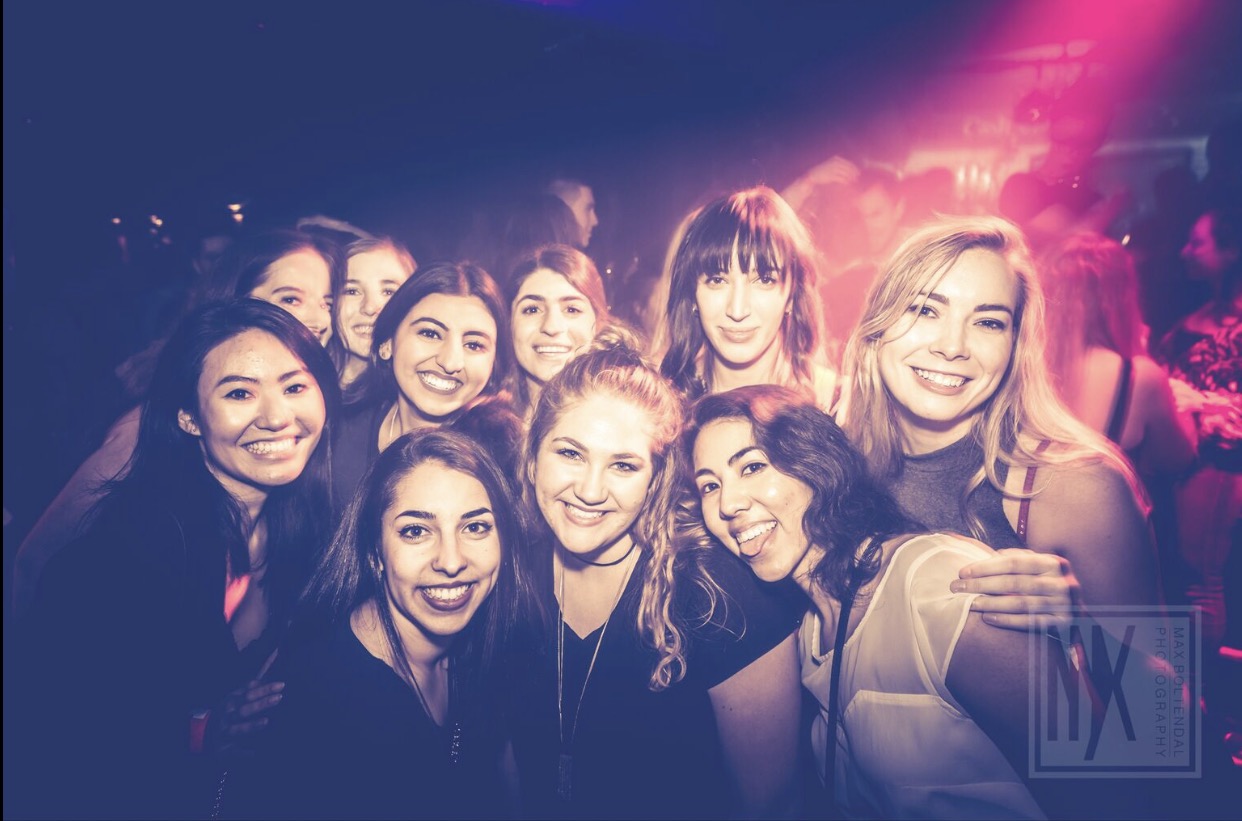 It was actually the most fun I've had in awhile. I can already tell this group of Journalism girls are going to make the semester the best few months of my life.
Of course, traveling around Europe was always part of the plan. My program gives us 3 weeks off of classes to work on a reporting article which requires us to explore a European city outside of the Netherlands. While some are planning their city destination based on the assignment, I decided to just go all out and plan my dream 3 weeks consisting of Portugal, Italy & Greece. I plan to do the assignment somewhere along the way and figure it out as I go. I also booked a few weekend trips to Brussels, Copenhagen and Berlin (a class field trip), which I am very excited for. At some point during my time here, I'll post tips for traveling on student budget and how to get the most out of your exchange.
I'll be honest, even while spending my money carefully, looking at my VISA bill is bringing a few tears to my eyes (but I know it'll be worth it). I worked hard before leaving for my exchange because I didn't want money to stand in the way of new experiences and it's starting to really pay off.

All in all, it's been a kick-ass week. I'm heading to Belgium this weekend where I plan to stuff my face with waffles covered in chocolate...so more on that when I return!